Quick Start Your Financial Affidavit & Mandatory Disclosure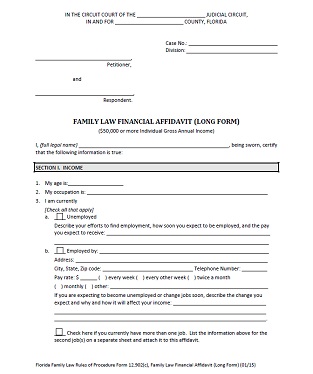 Join us for an online workshop to get a quick start on your family law financial affidavit and mandatory disclosure. A complete and accurate financial affidavit is a critical component for your case.
The workshop is presented by Lynn M. Britt, CPA, J.D., a family law forensic accountant with 30+ years of experience.
Workshops are available online 24/7 at your convenience. The workshop fee is $100 per participant. 
Complete the Registration Form and send it to sales@legaldocvault.com or fax to (954) 718-5050.
You will receive a checklist, forms, and free secure personalized online document storage included in the workshop.
Click here to register.